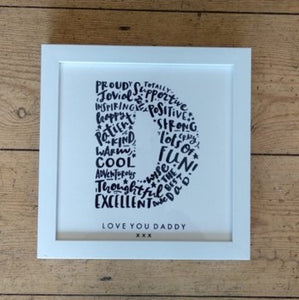 The perfect gift for Father's Day, dad's birthday - or simply to show your appreciation.
This uplifting print contains a collection of appreciative phrases arranged in the shape of the letter D.

Product information:

Printed from a hand-lettered pen and ink original on 100% cotton artist paper.

Frame:  8" x 8" 

Each print is signed by the artist