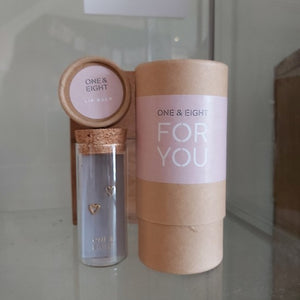 A unique gift to give to that special person in your life. This gift set includes gold plated sterling silver heart stud earrings and natural lip balm presented in a pretty sustainable container

Product information:

Measurements of earrings:  6mm heart stud

Composition of earrings:  gold plated sterling silver

Ingredients - lip balm: organic palm oil, coconut oil, jojoba wax, peach kernel oil, avocado butter, cocoa butter, beeswax, vegetable glycerine, vitamin. With rose geranium essential oil.
Lip balm: Made in UK using UK sourced natural & organic ingredients & scented with geranium essential oil.

Presented in reusable, recyclable and biodegradable packaging