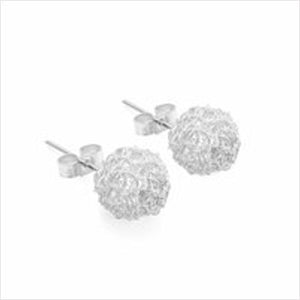 These striking studs are made from fine silver wire skilfully crocheted around sparkly crystal beads. Matching pendant and bracelet also available.
Product information:

Size: approx 1cm x 1cm

Care instructions: silver is likely to tarnish over time. If you want to restore the original shine to your jewellery we recommend you clean it with Silver Dip, making sure to rinse it thoroughly under running water afterwards.